Big Mamma's Burritos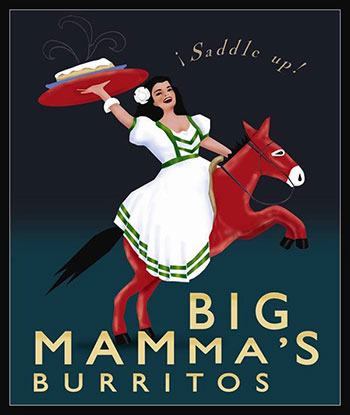 Big Mamma's Burritos has been serving up delicious burritos for 10 years on Court Street in Athens, Ohio.The Chipotle Ranch burrito is a must-try and local favorite! ...And Beer was added next door in 2013 providing an Uptown option for local Ohio beer. Burritos AND beer...doesn't get much better than that!
There are no products listed under this category.